Transistor Radios

---

I normally do not collect transistor radios but here are a
few that made it into my collection.

---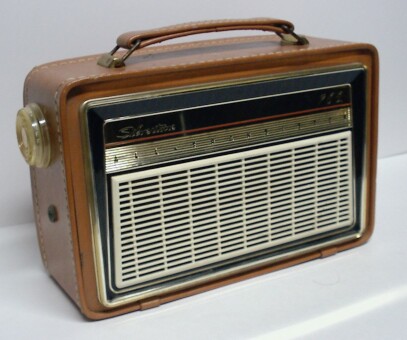 This is a near mint 1959 Silvertone leather transistor radio which was found on ebay.

---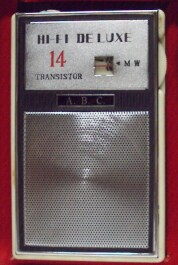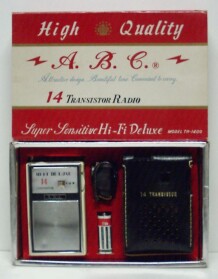 This is a A.B.C. Hifi 14 transistor radio in its original box with leather case
that was given to my by a friend of mine who was cleaning out his house. It amazes
me how the manufacture would claim hi fidelity out of a small 2 inch speaker

---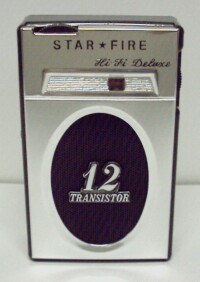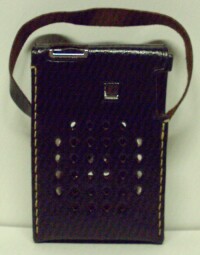 Here is a gorgeous 12 transistor Star Fire radio with a Stainless Steel front.
This radio looks like it was never used as the radio and case are in perfect condition
---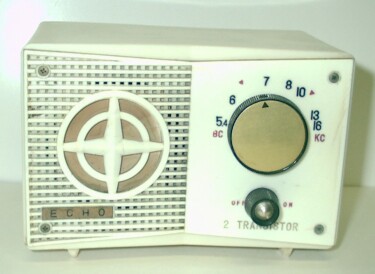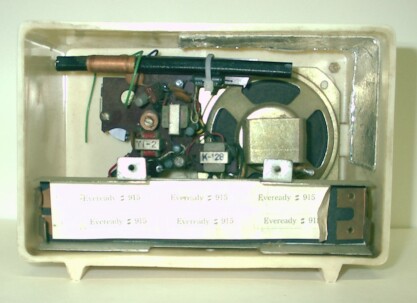 This is a 2 transistor Echo Radio. I have the original back and thumb screws
that hold the back cover on. The back cover is stamped with Boy's Radio on it.

---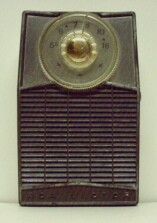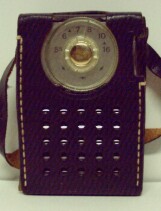 RCA Victor radio with case, used and abused.

---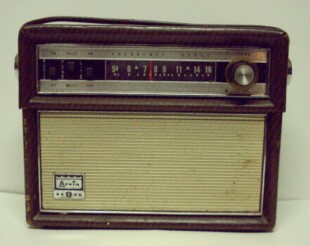 9 transistor Airline radio that I didn't have the heart to throw away.

---
Return to Homepage